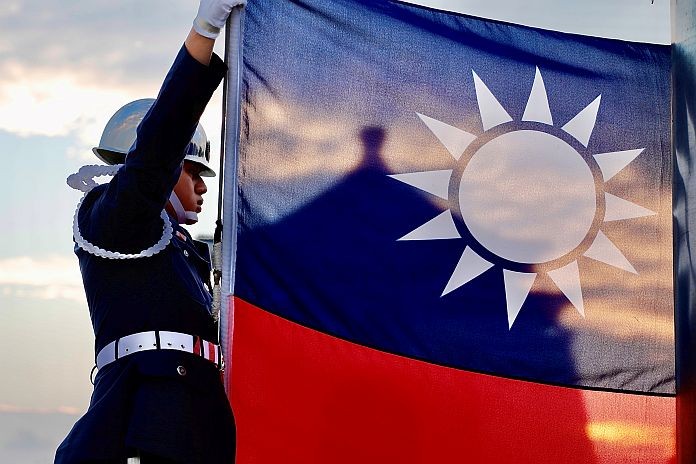 By Caribbean News Global

TORONTO, Canada – US and Taiwan collaboration is on a fast-track developing innovative economic prosperity partnerships and crime-fighting using shared experiences.
Current and emerging challenges require policy innovations to shape the future with coordinated approaches, inclusive of leveraging Taiwan's innovation and membership in Interpol.
"With the continued lack of Taiwanese membership in Interpol there leaves a void in global crime-fighting efforts," asserts Congressman Curtis led group.
Taiwan ranked sixth in the 2020 Government Defence Integrity Index released November 16 by the UK – based Transparency International Defence and Security Programme, with a scored 70 out of 100, receiving a B band. Leading 14 countries in Asia, Taiwan outperformed Japan, 60; South Korea, 59; Singapore, 56; and the Philippines, 55. Taiwan  was also classified as having "robust safeguards against corruption" among the 86 nations surveyed.
2021 US – Taiwan economic prosperity partnership dialogue
On Monday, November 22, 2021, Under Secretary for Economic Growth, Energy, and the Environment Jose W. Fernandez will lead the second US – Taiwan Economic Prosperity Partnership Dialogue (EPPD), conducted under the auspices of the American Institute in Taiwan (AIT) and the Taipei Economic and Cultural Representative Office (TECRO) in the United States.
The inaugural EPPD took place in November 2020 under the auspices of AIT and TECRO to advance cooperation on a broad range of economic issues and forge closer economic and commercial ties between the United States and Taiwan. Our partnership is built on strong two-way trade and investment, people-to-people ties, and in common defense of freedom and shared democratic values.
US Congresspersons sign letter supporting Taiwan's Interpol bid
Huang Chia-lu, Commissioner Criminal Investigation Bureau, Republic of China (Taiwan) article "Combating cybercrime in the post-pandemic era: Taiwan can help" advocated:
"As the entire world teams up to combat the pandemic this year, we urge the international community, in the same spirit, to support Taiwan's bid to attend the INTERPOL's General Assembly as an observer this year and participate in INTERPOL meetings, mechanisms, and training activities. Taiwan's pragmatic and meaningful participation would help make the world a safer place for all."
Combating cybercrime in the post-pandemic era: Taiwan can help
Recently, United States representatives signed a joint letter urging the Biden administration to assist Taiwan's bid to join the International Criminal Police Organization (Interpol) and participate as an observer.
Interpol 89th General Assembly meeting is scheduled for November 23 -25 in Istanbul, Turkey. The General Assembly is Interpol's supreme governing body and comprises delegates appointed by the governments of member countries.
"Taiwan deserves a seat at the table to work with the US and other democratic partners to root out corruption and abuse in Interpol," said Rep. Curtis. "This administration needs to fulfill the intent laws passed by Congress, counter China's influence, and make a strong push for Taiwan's participation in Interpol ahead of the General Assembly meeting later this month."
Congressman Curtis led a group of over 70 bipartisan Members of Congress advocating for Taiwan's inclusion in the International Criminal Police Organization, commonly known as Interpol. Interpol is the international organization tasked with coordinating international police cooperation. In a letter sent to Secretary of State Blinken, attorney-general Garland, and the director of Interpol in Washington, Congressman Curtis stated that there is clear Congressional intent that the US support Taiwan's inclusion in Interpol.
Background
President Barack Obama signed into law a bill (P.L. 114-139) aimed at enabling Taiwan to gain observer status in the International Criminal Police Organization. The legislation directed the Secretary of State to develop a strategy to obtain observer status for Taiwan and instructed Interpol Washington to request observer status for Taiwan in Interpol, and urge Interpol member states to support observer status as a mechanism of participation for Taiwan.
President Trump signed into law Congressman Curtis's bill, the TAIPEI Act (P.L. 116-135) which directed the Secretary of State to instruct representatives of the United States Government in international organizations "to use the voice, vote, and influence of the United States to advocate for Taiwan's membership or observer status" in international organizations.
The Taiwan Assurance Act was included in the Fiscal Year 2021 Appropriations (P.L. 116-260), which states that "It is the policy of the United States to advocate for Taiwan's meaningful participation in the United Nations… the International Criminal Police Organization, and other international bodies…"
These three bipartisan bills demonstrate clear Congressional intent to support Taiwan's meaningful participation in Interpol.
Congressman Curtis sent a similar letter in 2019 before the TAIPEI Act and Taiwan Assurance Act were signed into law.
At the 9th Europol-INTERPOL Cybercrime Conference (11 November) that brought together law enforcement officials and selected public sector partners from 47 countries, as well as key European Union institutions such as the European Council, Eurojust and the European Union Agency for Law Enforcement Training (CEPOL), Interpol secretary-general Jürgen Stock, said: "By leveraging innovation, Interpol addresses the gaps our members face in combatting cybercrime across the globe. INTERPOL cyber capabilities will always be readily available to support national law enforcement agencies and our regional partners like Europol – this is at the heart of INTERPOL's mission."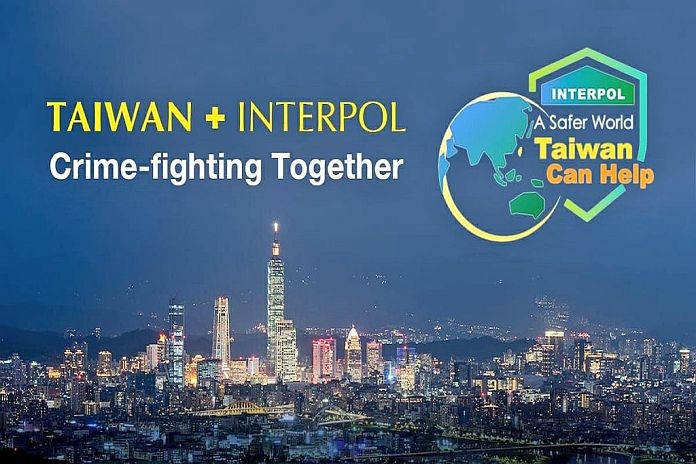 Huang Chia-lu, Commissioner Criminal Investigation Bureau, Republic of China (Taiwan) article in Caribbean News Global (CNG) noted:
'Taiwan can help create a safer world':
"The Global Policing Goals were endorsed by INTERPOL member countries in 2017, with the stated purpose of creating a safer and more sustainable world. With this mission in mind, we must work together to combat crime – just as we have joined forces to combat the pandemic. No police agency or country should be excluded. To fight cybercrime and bolster global cybersecurity effectively, the world needs to cooperate. Taiwan needs the world's support and Taiwan is willing and able to help the world by sharing its experience."