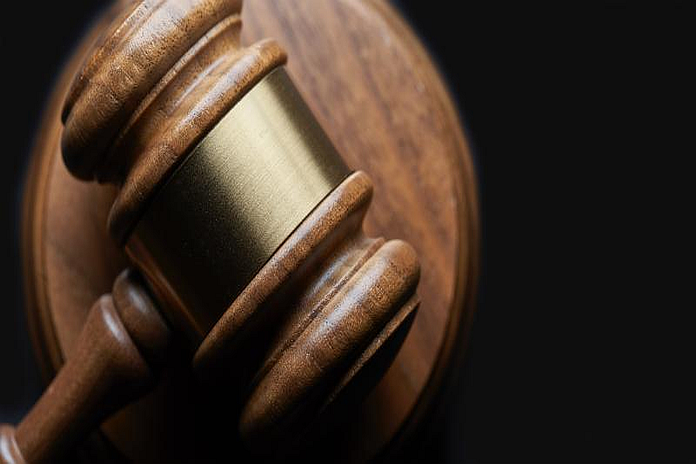 FREDERIKSTED, USVI — During the respective Governing Board Decision Meetings held earlier today, board of directors for the Virgin Islands Economic Development Authority voted on the first-ever dual applications for the EZC tax incentives and small business loans through EDB.
Savor St Croix has been a VIEDA client from infancy stages in the EDB's Incubator Program to the EZC's State Trade Expansion Program (STEP) and its current participation in the EZC's VI Accelerator Program. Savor St Croix has also been a frequent vendor at the Made in the USVI pop-up shops. These programs have played a supportive role in providing Savor St Croix the resources and tools to grow into a brick and mortar storefront in St Croix as presented. The sole owner, Jahnesta Ritter of Savor St Croix, will invest $218,000 capital investment and anticipates to hire four employees. In exchange for their capital investment and creation of jobs at 45 King Street in the enterprise zone of Christiansted in St Croix, USVI, Savor St Croix will receive tax credits equal to 25 percent of its investment in the rehabilitation.
With the funding and savings, Ritter will build a new roof, floor structure, plumbing and infrastructure, new windows and installation. Currently, there is a restaurant below and there are plans to include a guesthouse upstairs. Long-term plans also will entail placing Savor St Croix manufacturing plant and retail operation in the same building. Based on the input-output model, the total investment of $474,000 for the Enterprise Zone Commission will support approximately $1,430,000 (direct, indirect and induced) in total economic output in the Territory.
The Board voted (6 – 0) to approve Savor St Croix for Enterprise Zone Commission tax incentives.
Simultaneously, Savor St Croix, applied for a loan of $500,000 from the Economic Development Bank to assist with the purchase of 45 King Street, including renovations and all other costs for this transaction.
This community development one-stop project will provide financing through EDB, as well as EZC's incentives to facilitate a new storefront in the enterprise zone and create a multi-generational business.
The board voted (6 – 0) to approve a $500,000.00 loan to Savor St Croix.
"The rehabilitation applications presented an impactful community development one-stop project between the Economic Development Bank and the Enterprise Zone Commission," said VIEDA chief executive officer, (CEO) Wayne L. Biggs, Jr. "This is the type of wrap-around services that VIEDA can provide to clients while taking an holistic approach to economic development that will ultimately grow local small businesses. We hope to see more eligible entrepreneurs seek out VIEDA services to start, grow, and expand their businesses right here in our historic towns as demonstrated today," added CEO Biggs.
The other dual application recommended was for DeCastro Enterprise Inc which will invest $120,000 with intent to convert to a bed and breakfast inn and anticipates hiring one full-time and two temporary employees. In exchange for their capital investment and creation of jobs at Plot Nos. 260-261 Richmond in the enterprise zone of Christiansted in St Croix, USVI, DeCastro Enterprises will receive 90-100 percent reduction in taxes.
The Board voted (5 – 0 – 1) to approve a $395,000.00 loan to DeCastro Enterprises, Inc. for the purchase and renovation of Plot Nos. #260 and #261 Richmond.
Jolly Green Maintenance is also a prime example of the services and programs within the VIEDA to rehabilitate buildings in the enterprise zones and rejuvenate these historic towns. The board voted (6-0) to approve for tax credits for Jolly Green Maintenance located at 32 King Street, Christiansted.
The VIEDA governing board includes officers Kevin Rodriquez, chairman; Gary Molloy, vice chairman; and Haldane Davies, PhD, board secretary; and members Jose A. Penn, Positive T.A. Nelson, and Philip E. Payne.
It is the goal of the Enterprise Zone Commission to encourage and provide incentives in the development and support of entrepreneurial activity by illustrating that businesses can successfully locate in the enterprise zones. It is the goal of the Economic Development Bank for the Virgin Islands to provide access to capital for small businesses and foster entrepreneurship. Through the collaboration of these two pillars of the VI Economic Development Authority, VIEDA provides appropriate financing, technical support and tax incentives of sufficient importance to encourage individuals to participate in the Territory's business community.
"The Bryan-Roach administration is investing in the Territory's people, infrastructure and future through transparency, stabilizing the economy, restoring trust in the government and ensuring that recovery projects are completed as quickly as possible."