2023/24 budget expected with 60 days
Jazz Festival May 5 -14, 2023
Carnival July 1 – 19, 2023.
By Caribbean News Global contributor
VIEUX FORT, St Lucia – Following the expedited passage into law 'Suppression of Escalated Crime (Police Powers) Act 2023' – March 17, 2023, minister for finance, economic development and the youth economy and minister for justice and national security, Philip J Pierre, March 20, 2023, signed a history distinction, designating Vieux Fort (South) an 'escalated crime area,' until May 16, 2023.
This means that Vieux Fort (South) will be under 'escalated crime area,' control and authority by security forces, during 2023/24 budget deliberations and Jazz Festival May 5 -14, 2023.
As expressed previously, the recent enactment of the 'Suppression of Escalated Crime (Police Powers) Act 2023' in Saint Lucia, calls to question the many fronts to civil liability, ("In law, liable means "responsible or answerable in law; legally obligated.")
This connotation to Vieux Fort (South) as the first designated 'escalated crime area,' has extraordinary consequences for rights and freedoms, the stigma associated with such a calamitous designation, including the quality of life for residents encircled by a major port of entry, and Hewannora International Airport, (HIA).
The influx of security forces, primarily the Royal Saint Lucia Police Force [RSLPF] and the Regional Security System [RSS] will now occupy and take full control of the town – as the new security, social and economic authority seems intrinsic to history, as a former US Airforce Base.
The combination of the RSLPF and the RSS has condensed Vieux Fort into a temporary police/paramilitary fortress. The new stop-gap measure is expected to terminate criminality, drug running and gang violence.
Experience demonstrates that this will do little to relieve the social and economic depravation of the town, struggling to attract capital and investment opportunity. Hitherto, a major rethinking, capital and development plan is absent from the equation.
Psychological and stress factors are secondary to people under continuous duress. The constant visuals of being in a battle zone are unhelpful.
As expressed previously, a rethinking of national security and socio-economic remodelling is paramount to building confidence and expectations from an embattled town.
The experiences of Vieux Fort are regrettably expected to replicate in other hot spots around Saint Lucia. Notable, this is taking place, at a time when the country is preparing for the 2023/24 budget, Jazz Festival May 5 -14, 2023 and Carnival July 1 – 19, 2023.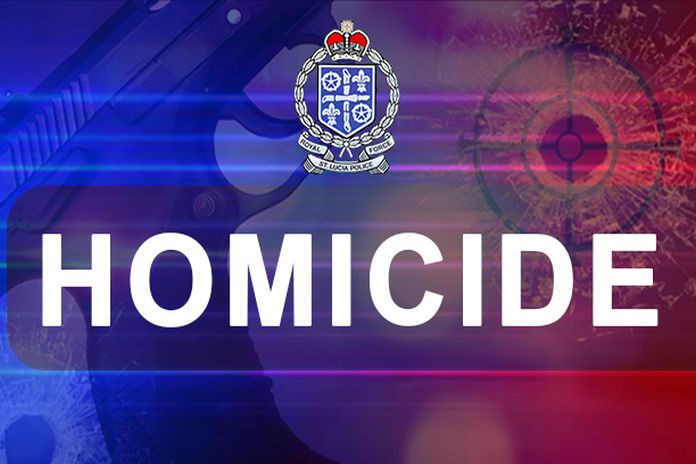 On Sunday, March 19, 2023, the criminal investigations department of the RSLPF Castries, responded to a report of a shooting at Bananes Bay, La Toc, Castries.
According to the RSLPF statement, "on arrival, officers observed the unresponsive bodies of two males, namely 32-year-old, Tonio Eleuthere alias Zepor of Hospital Road, Castries and 53-year-old, Junior Cherubin alias Ragga of Morne Fortune, Castries, … were later pronounced dead by a medical practitioner."
"Both males were defendants before the criminal court for various indictable offences," the statement added. "Anyone with information regarding this incident is asked to contact the nearest police station or the major crimes unit at 456-3754 or the crime hotline at 555 for anonymous reporting."
Meantime, the government of Saint Lucia is increasing resources to the RSLPF, with 150 body armour vests, more recruits, and more civilian vehicles – that are not conducive and comparable to police/security operations.
There is also the repeated communication of the lack of scanners at major ports of entry, and a K-9 Unit to 'assist with searching for drugs and explosives, locating missing people, finding crime scene evidence, protecting officers and other people, and attacking suspects who flee from or attack police officers.'
According to a security expert:
"The optics of law enforcement and 'zero tolerance for lawlessness' in Saint Lucia are exceptionally inadequate.
"This assessment is from a position of policy, application and resource allocation, tangling with the antics of civilian authority and control over national security. The inexperience, lack of presence and use of language is too glaring and unproductive."