By Caribbean News Global contributor
CASTRIES, St Lucia – On Tuesday, July 28, 2020, chairman of the Saint Lucia Cannabis Movement, Andre Pancho De Caires announced via a voice note and distributed via social media that minister for commerce, industry, investment, enterprise development and consumer affairs, Bradly Felix, informed him via a phone call of the good news concerning the legalization of cannabis.
For starters, the call from minister Felix further questions methods and means of disseminating government/national information, as well as ethics and confidentiality matters. However, in the era of Wikileaks, Cambridge Analytica type campaigns of misinformation and psychological warfare to gain political currency in an election year, the intention is comprehensible.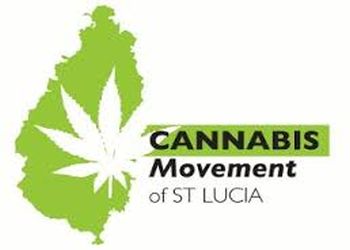 Chairman De Caires voice note said: "Good morning members of the Lucian Cannabis movement. I have news that everybody has been waiting for the longest while, Minister Bradley Felix just call me and said that the Cabinet meeting yesterday, the cabinet ministers have all agreed that they want full legalization for industrial, personal, sacramental and medicinal use.
"So that is done. They want to present in parliament and ask for a vote of hands and they don't believe any of the opposition ministers will not vote for it. So, when that happens, they believe in three months' time we will be fully legalized. So, before Christmas gentlemen and ladies we will be a legal country where you can burn your weed, and nobody will lock you up. So, victory. Today is a victory day."  
Hours later (Tuesday) commerce minister Felix contradicts De Caires voice note and informed reporters that "I have since called on De Caires and said I never indicated full legalisation," Felix said: "I can appreciate De Caires in all of his exuberance because he has been at the forefront of fighting for a different outlook on the whole cannabis industry for many years – I think for over 20 years he had been at the forefront."
On Wednesday, July 29, 2020, chairman De Caires resigned with immediate effect stating: "As a result, my job here is now over," he said, expecting to focus on policy development, getting to co-op off the ground and creating a viable cannabis industry for the people of Saint Lucia.
His comments went further to state the political plausibility surrounding the cannabis potency not founded on reality towards a natural substance of preference from Mt Gimmie.
Chairman De Caires, said: "In order for the government to achieve maximum political mileage from this decision, I encourage them to decriminalise on Emancipation Day, the 1st of August – this Saturday," he continued. "A move like this will show that this government is truly serious and not playing politics with the people."
Related

The leader of the Saint Lucia Labour Party (SLP) Philip J Pierre previously stated his social and economic position on the cannabis industry.
Cannabis opportunity
"We will ensure that we are not left behind in the business of cannabis production for economic, medical and other uses.
"The agricultural sector will be geared towards the food security of the nation and the successful export of traditional and new products. The time has come for Saint Lucia to become involved in the business of cannabis production for economic, medical, and other uses. There will be new means to create opportunities for our agri-business producers.
"We were the first political party to hold formal talks with the promoters of the legalization or decriminalization of cannabis. Our position was clear then, as it is now.
"We advocated the expungement of records for cannabis-related criminal activity for small quantities of cannabis. Research into the use of cannabis for export and medicinal use. Education and public discussion on the eventual decriminalization of the use of cannabis. That discussion was held over two years ago and from 2016 my party began the discussion on cannabis.
"We believe that it is time for a conclusion and closure on this issue while ensuring that the people who suffered prosecution – Rastafarians – benefit from any decision on cannabis use. This is not a time for politics but reconciliation, good sense and protection of health and livelihoods."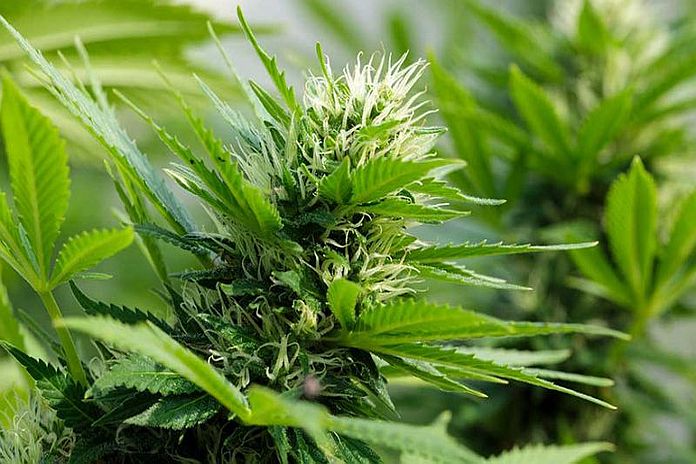 Besides the plausibility of denial and the reality of practical steps to a functional cannabis industry in Saint Lucia, the Iyanola Council for the advancement of Rastafari (ICAR), Aaron  Alexander on Wednesday, July 29, 2020, said: "In the interim, there are certain steps that the government can take to show good faith and goodwill."
Alexander has ostensibly advised the Allen Chastanet administration could also issue a statement halting the eradication of marijuana plantations and begin the process of expunging criminal records for cannabis possession. Besides, he told St Lucia Times that the police can be instructed not to arrest people caught with a certain amount of cannabis; "If you say 30 grams if people are caught with more than that – then, of course, you can arrest them," the ICAR president declared.
However, the acting police commissioner, Milton Desir, has made it clear that arrests for possession cultivation and use of ganja will continue unless the law in Saint Lucia changes.
"Our position remains the same," Desir asserted. "Until the law has been changed, it is an offence to cultivate and use marijuana, offer it for sale and so on," he emphasised, and that, police officers will act on the existing laws. "When that has changed then we have no choice but to act according to the law." 
For clarity, the cannabis industry in Saint Lucia has long been a political football and a welcome underground economy to the benefit of all sectors of the socio-economic life of the country.