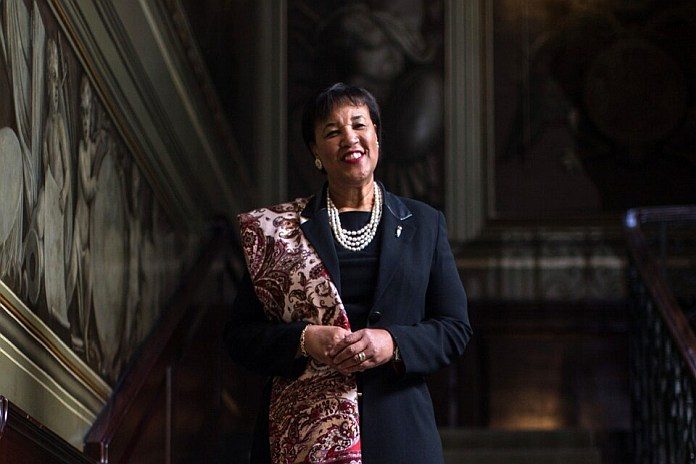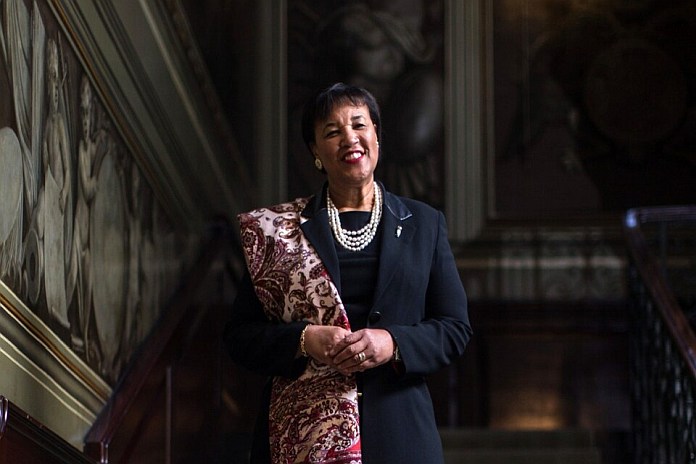 By Caribbean News Global

In the public interest in the 54 member states of the Commonwealth of Nations, Caribbean News Global (CNG) is publishing a three-part series over the next three days, analyzing the stewardship of the Commonwealth Secretariat by Baroness Patricia Scotland who is seeking a second term as Commonwealth Secretary-General. The analysis was compiled and provided to CNG by a group of Commonwealth Observers in London called "Friends of the Commonwealth". The email address of the group is – friendsofthecommonwealth@protonmail.com for anyone who wishes to contact them.
LONDON, England – Baroness Scotland's first term was completed in April 2020 but was extended because Commonwealth heads of government were unable to meet due to the COVID-19 pandemic. A suggestion by the prime minister of Barbados, Mia Mottley, to renew her tenure for a second term automatically was rejected by other Commonwealth heads, as communicated in a letter dated June 8, 2020, by the British prime minister Boris Johnson in his capacity as Chair-in-Office of the Commonwealth. When the Commonwealth leaders meet in Rwanda at a date to be fixed later this year, they will consider other candidates for the post.
The first part of the analysis of Baroness Scotland's tenure, as compiled by The Friends of the Commonwealth – a UK based group – follows:
Irregular appointments by Baroness Scotland
Lolita Applewhaite, a former official of the Barbados government, who was an integral part of Scotland's team that campaigned for her appointment in 2015, was appointed chief of staff to the Commonwealth secretary-general on a discretionary basis and served in the post for over 38 months until Deborah Jamieson, another close connection, took over in June 2019. Jamieson was also appointed on a discretionary basis, i.e. the position was not advertised, nor interviews held.
Barnie Choudhry was appointed director of public relations and media on a discretionary basis in August 2016 when there was already a full-time director of communications. Choudhry worked at Scotland's Secretariat for over two years and left when he was reported to be under scrutiny from the Independent Press Standards Organisation (IPSO). Another close connection of Baroness Scotland, Matthew Patterson, was appointed spokesperson and communications director at the Commonwealth Secretariat, also at her sole behest.
Joan Nwasike was appointed director of human resources between 2016-18 on a discretionary basis (i.e. position was not advertised and/or interviews held).
Nabeel Goheer was appointed assistant secretary-general in 2017 on a discretionary basis (i.e. position was not advertised and/or interviews held).
Tres-Ann Kremer was appointed head of Good Offices in 2017 on a discretionary basis (i.e. position was not advertised and/or interviews held).
Nigel Morland, another close connection to Baroness Scotland, was appointed Chief Operating Officer (COO) in 2017, after the organized sacking of the interim COO Sir Simon Gass, the current chair of the Joint Intelligence Committee of the UK. This appointment was made on the basis that only persons who had the right to live and work in the UK could apply, thereby flouting the Commonwealth Secretariat's staff recruitment rules which states that professional and diplomatic positions must be "open to all Commonwealth citizens across every Commonwealth country".
Kimberly Cliff, head of finance, was given a third 3-year contract up to January 2021 – against organizational rules (for such diplomatic positions the norm is two 3-year contracts and exceptionally extensions are given for a few months but never a full contract of three years). A former chair of the audit committee, Bruce Freer, had written a letter of concern about Scotland's spending to Winnie Kiap, Papua New Guinea's High Commissioner and then chair of the Board of Governors. No action was taken by Cliff.
Lorna McLaren, was appointed consultant-office manager of the Commonwealth Small States Office in New York a few weeks after Baroness Scotland took office. No procurement for this consultancy took place. McLaren was an "inside" source at the Commonwealth Secretariat during the 2015 campaign for the post of secretary-general. She has been given contracts over the last three and a half years and these are ongoing. This appointment is unfair for three reasons – the substantive office manager's position  remains unfilled and McLaren's continued engagement means that worthy candidates are not provided an opportunity to compete for the position while McLaren is paid at a rate that is 60 percent more than the previous substantive post holder's salary. There is double-dipping since McLaren is also being paid a pension from the Secretariat.
These irregular appointments have cumulatively cost Commonwealth taxpayers over £2 million in salaries and consultancy fees over the last four years.
(Editorial Note: CNG invites informed and substantiated responses to this series)