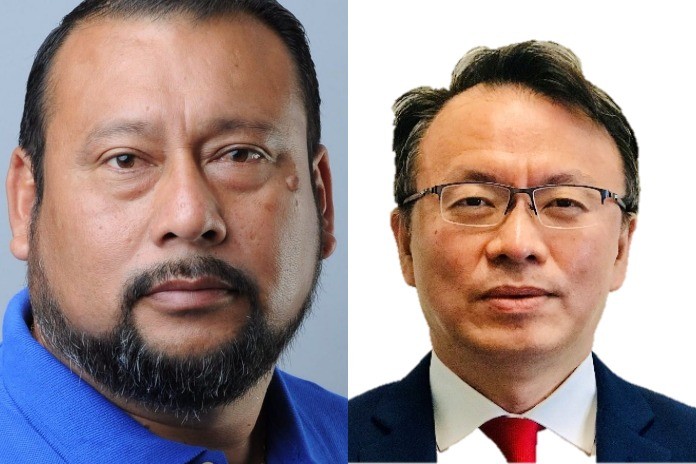 By Caribbean News Global contributor
BELMOPAN, Belize – Jose Abelardo Mai, minister of agriculture, food security and enterprise, received a disbursement of US$108,000 for the Breeding Sheep and Goat Production and Guidance System Enhancement Project from H.E. David Kuan-Chou Chien, ambassador of the Republic of China (Taiwan) to Belize.
"This is a tangible sign of commitment to the agreement between Taiwan International Cooperation Development Fund (Taiwan ICDF) and the ministry on cooperation to improve the sheep and goat industry in Belize," said the government press release.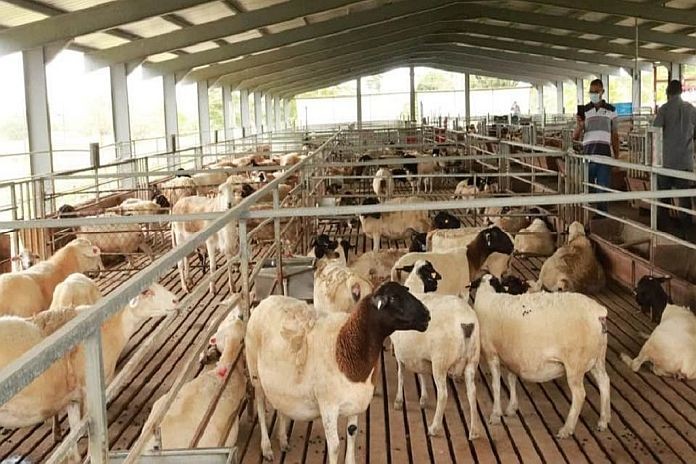 "The funds will be fully invested in support of infrastructure expansion at the National Sheep and Goat Breeding Center at Central Farm. The old conveyor belt system, which is used to remove waste from under the raised-floor barn, will be renovated and modernized. A backup well will be drilled with an irrigation pumping system to ensure a consistent water supply during the dry season as well as upgraded standardized goat compartments for the new barn that is presently under construction. All of these components will ensure better management and robust development of the recently imported goats."
Belize receives technical assistance for Sheep farming from Taiwan
The ministry of agriculture, food security and enterprise while extending their sincere gratitude to the Republic of China (Taiwan) for their continued support and collaboration in improving the sheep and goat industry in Belize, said: "Additionally, "the funds will benefit and strengthen the marketing element for both local and regional marketing assessments, as well as pending workshops and field days for capacity building of producers. The funding will help to facilitate articulation of market linkages and workshops that are focused on the training of extension officers, technicians and farmers to continue improving their knowledge and skills in sheep and goat rearing techniques and productivity."