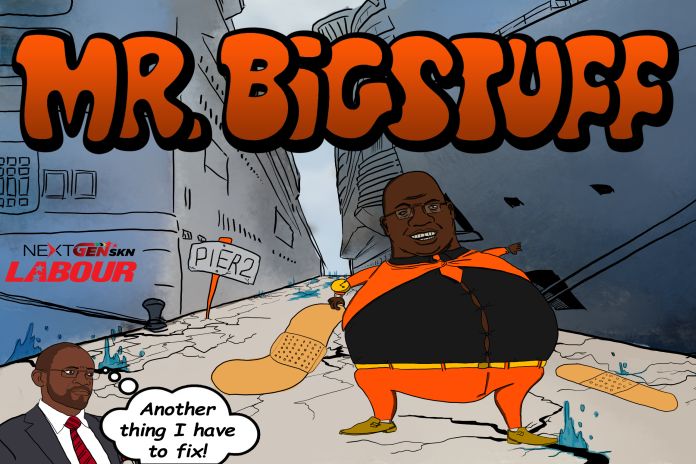 By NextGen SKN
BASSETERRE, St Kitts –  In July 2019, it was reported that a ship with special equipment was under contract to break up the large solid rock on the seabed as well as other high spots, which left intact, would have caused severe damage to the bottom of cruise ships when berthing.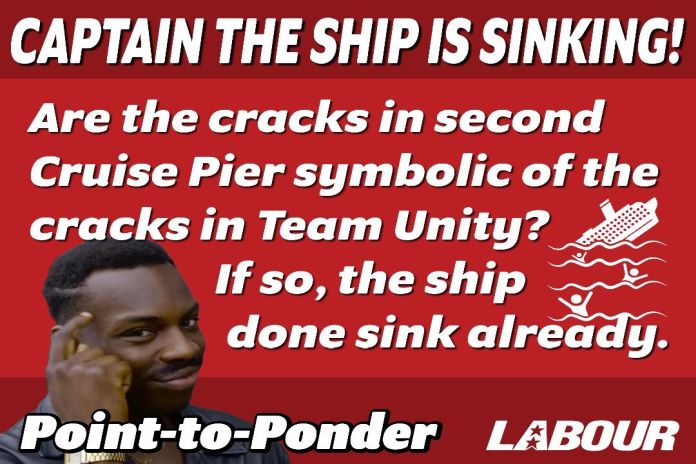 Scheduled to cost EC$86.4 million under the then governing St Kitts-Nevis Labour Party administration, the cost of the second cruise ship pier ballooned to a staggering EC$129.6 million price tag – EC$43.2 million more under the Timothy Harris-led Team Unity government. The additional US$7 million (EC$18.9 million) would take the price tag to EC$148.5 million and counting.
To finance the project, the St Christopher Air and Sea Ports Authority (SCASPA) secured an EC$91.8 million loan from the St Kitts-Nevis-Anguilla National Bank; EC$18.9 million from the St. Christopher and Nevis Social Security Board; EC$13.5 million from the St Kitts and Nevis Sugar Industry Diversification Foundation (SIDF) and EC$5.4 million from the St Kitts-Nevis-Anguilla Trading and Development Company (TDC).