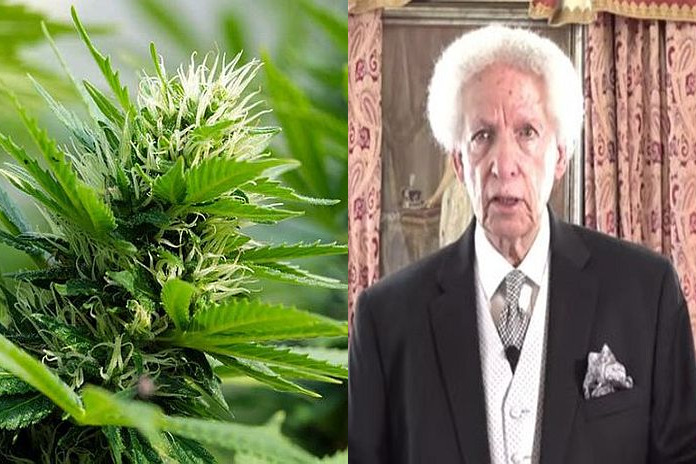 By Caribbean News Global contributor
CASTRIES, St Lucia – Delivering the throne speech, adapting, overcoming and preserving: we are a resilient nation on Tuesday, March 16, 2021, governor-general of Saint Lucia, Sir Emmanuel Cenac said: "My government will propose legislation to govern the Cannabis industry. This initiative is intended to support employment creation, boost the economy and generate revenue. Critically, it also has the benefit of lifting the burden off the prison system, as simple possession of cannabis will no longer be an indictable offence."
It has become apparent that the cannabis economy has converted mainstream opponents with substantial rewards. In that sense, the economic impact, legalization and industrialization of cannabis in Saint Lucia require a robust policy shift formally to apologise and, further, offer restitution to those who were subject to systemic imprisonment, human rights violations and long term deprivation. In contrast, those who upheld that system were rewarded, while others are either officials of the political and economic elite, operating as "business executives" and a de facto branch of the administration and government operations.
On recollection, July 28, 2020, chairman of the Saint Lucia Cannabis Movement, Andre Pancho De Caires announced via a voice note and distributed via social media that minister for commerce, industry, investment, enterprise development and consumer affairs, Bradly Felix, informed him via a phone call of the good news concerning the legalization of cannabis.
Hours later (Tuesday) commerce minister Felix contradicts De Caires voice note and informed reporters that "I have since called on De Caires and said I never indicated full legalisation," Felix said: "I can appreciate De Caires in all of his exuberance because he has been at the forefront of fighting for a different outlook on the whole cannabis industry for many years – I think for over 20 years he had been at the forefront."
Who is high-ranking on cannabis in St Lucia: The cannabis chairman or the minister of commerce?
On Wednesday, July 29, 2020, chairman De Caires resigned with immediate effect stating: "As a result, my job here is now over," he said, expecting to focus on policy development, getting to co-op off the ground and creating a viable cannabis industry for the people of Saint Lucia.
According to governor-general Cenac: "The Cannabis Bill will establish the authority responsible for issuing licences for the possession, supply and use of cannabis for industrial, medicinal, therapeutic or scientific purposes. Special provisions will govern the use of cannabis for religious purposes. The Bill will also address the purchase, distribution and selling of cannabis and will prohibit the use of cannabis in specified circumstances."
Listen here.