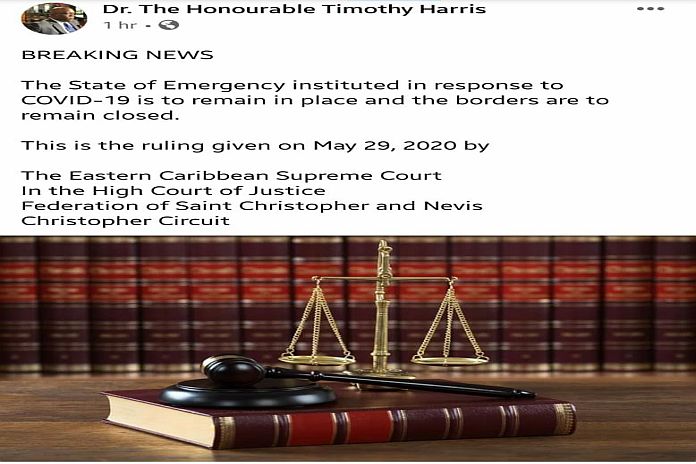 By Caribbean News Global contributor
BASSETERRE, St Kitts – It appears that Dr Timothy Harris (aka Mr Big Stuff) in the heated political campaign now taking place in St Kitts and Nevis is punch sipped and reeling in anticipation of the ballot box knockout on June 5, 2020.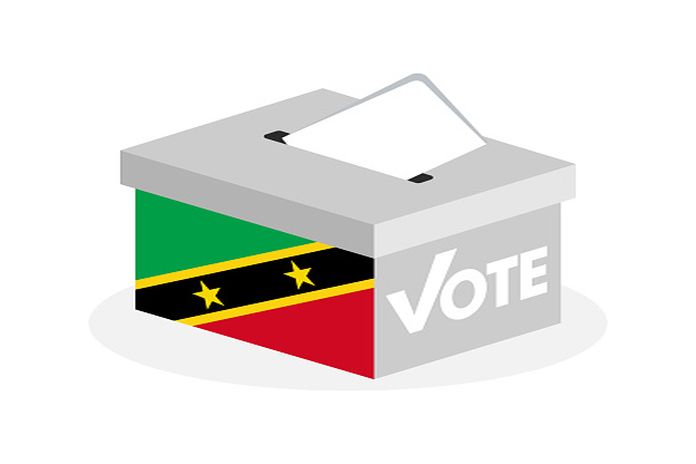 The Team Unity Government (TUG) led by Dr Harris lost the constitutional claim filed in the High Court of St Kitts and Nevis May 29, 2020, brought by NextGen SKN – St Kitts and Nevis Labour Party (SKNLP) "to level the playing field"  on two counts inclusive;
The lack of fairness and neutrality by the police "while the police have been directed by their 'superiors' to suppress similar opposition activity. Meantime, "the ZIZ Broadcasting Corporation for infringement of the rights and liberties of the St Kitts-Nevis Labour Party, its candidates and supporters, and the people of St Kitts and Nevis in general."
Instead of acknowledging in shame and worry; and concentrate on the rule of law, because, attempts to sabotage NextGen SKN is not working, Dr Harris social media savvy network read;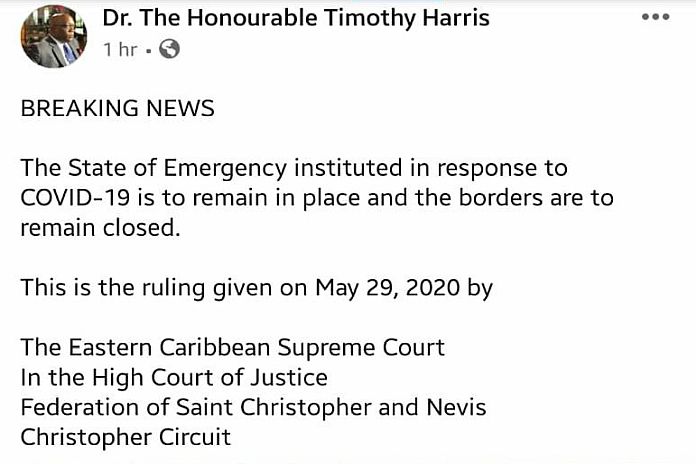 In contrast, this is what the record states.
First of all, the attorney-general hand-picked by Dr Harris and totally loyal to him did not mention anything about the State of Emergency in his letter to the police commissioner.
Even so, the attorney-general as well as Dr Harris, have to stand by the commitments given to the Court and opposition lawyers. They have all been reminded that the attorney-general agreed on behalf of the government to suspend the operation of the partial night curfews for three days – June 4, 5, and 6 – to facilitate fair (and not "fear") elections. The attorney-general was also expected to arrange for the Court determined meeting between the high command of the police force and representatives of the political parties and independents. This was to be held on May 30, at 11.00 a.m.
Further, lawyers for the NextGen SKN – labour party made clear to the attorney-general earlier today of their concern that the labour party victory in Court yesterday, was, "reduced to a false and misleading post by the leader of your government."
They also insisted upon the attorney-general to clear-up the mis-representation by Dr Harris, and reminding the attorney-general that he is an officer of the Court, and told bluntly by the NextGen SKN labour legal team, "We trust and expect that as attorney-general you will move to ensure the public record of the Court decision is corrected without delay."
But really, said NextGen SKN: "Do you believe that they will make the correction? Or will they prefer to incur a double whooping guided by the rule of law, in the Court of Justice to the point of getting the ballot box knockout on June 5, 2020?" 
"Guided by experience the choice is clear, says NextGen SKN – labour party," insisting, "We are confident of Victory".