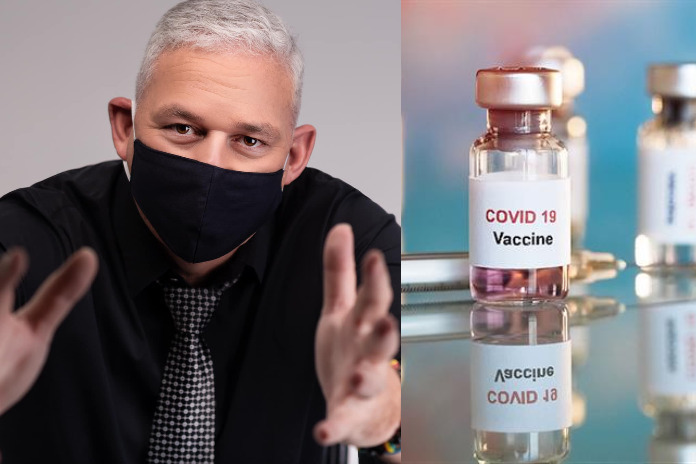 By Caribbean News Global Contributor
CASTRIES, St Lucia (CNG Health) – COVID-19 cases and deaths are unfortunately rising in large part to the incompetence of the government of Saint Lucia. This worsening the islands standings as one of the highest cases and deaths per capita across the English speaking Caribbean, threatening lives and livelihoods.
Late Sunday, February 28, 2021, the Ministry of Health (MOH) reported 34 new cases, one death and 304 active cases on island.
A letter from the St Lucia Medical and Dental Association to prime minister Allen Chastanet dated February 19, 2021, cautions:  " (1). Total positive cases 6000 (2). Total number of deaths 90 (3). Total number of hospitalized patients – daily average 400 & total hospitalized for the four-week period – 1,400 (800 moderate, 400 severe, 200 critical)."
Notwithstanding the government of Saint Lucia's ability to rely on donated vaccines, there is widespread anticipation of the COVAX facility allotment for the expected 20 percent vaccination of the population.
Will vaccine diplomacy with India, America and Europe take priority, knowing that Cuban scientists show confidence in their COVID-19 vaccines? What happens after is anyone guess.
The MOH has announced pre-registration process has begun and encouraged Saint Lucians who have indicated they are ready to take the vaccine to sign up via surveymonkey.com.
Last week G7 leaders resolved to work together to beat COVID-19 and build back better, "G7 leaders recognised that no country can be safe until every country is safe and collectively committed over US $4.3 billion to the ACT Accelerator partnership to develop and distribute effective tests, treatments, and vaccines around the world," WHO said in a press release.
On Saturday the Food and Drug Administration (FDA) cleared a Johnson & Johnson vaccine known as Janssen COVID-19,  joins those of Pfizer/BioNTech and Moderna. Janssen COVID-19 works with just one dose and can be stored at refrigerator temperatures.
"After a rigorous analysis of the data, FDA scientists and physicians have determined that the vaccine meets the FDA's criteria for safety and efficacy for emergency licensure," said Peter Marks, director of the agency's Center for Biologics Evaluation and Research, in a statement.
Monday, morning witnessed millions of doses being shipped across that US with expectations to deliver 20 million doses to the US and 100 million by summer. Worldwide, the company aims to produce about one billion doses globally by the end of the year.
And according to Dr Anthony Fauci, ahead of the FDA's decision: "The more vaccines that have high efficacy that we can get into play, the better".
This is a huge opportunity for island states with capacity and storage challenges, given the said influence and fetishes Saint Lucia seems to have for the US. Perhaps, prime minister Chastanet can jump at the opportunity with cash on hand of over EC$600 million in COVID-19 related loans and recovery assistance.
St Lucia parliament to borrow USD$ 37 million, extend the time to lay 2021/22 estimates
Notable, the pronouncement by the government of Saint Lucia that AstraZeneca vaccines will be forthcoming form the following markets: COVAX Facility:74,000 – AMSP CARICOM: 35,739 – Government of India: 185,100 – by February, 2021 – has not materialized.
"The projected timeline for receiving this batch of vaccines is the end of February 2021. It is estimated that this initial allocation shall allow for the vaccination of 20 percent of our population. This will start the process of building immunity against the COVID-19 virus and by extension strengthen public health efforts to manage COVID-19. The Saint Lucia Cabinet of ministers has agreed for this vaccine to be made available at no cost to citizens and it shall be provided on a voluntary basis.
"The national COVID-19 vaccine programme shall be rolled out through a phased approach with the first phase focusing on people at greatest risk of COVID-19. This shall assist in protecting those with greatest vulnerability and likely to have more adverse outcomes if infected by the virus," Thursday, February 4, 2021, MOH.