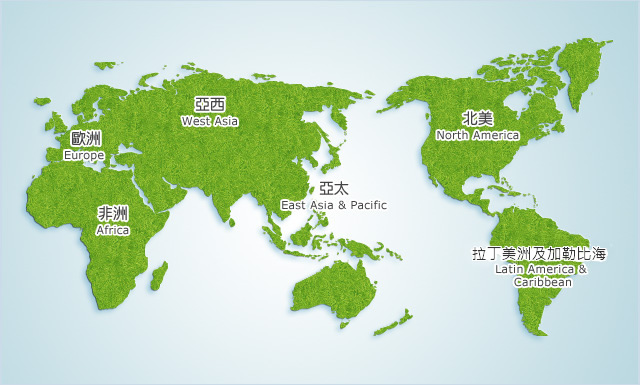 By Caribbean News Global

TORONTO, Canada – US-Taiwan trade relation enjoys increase economic and political gains, but making the most of this is appropriate to advance democracy and dominance in global trade, to which Taiwan is a powerhouse of semiconductors. And as existing trends and global shocks revealed; the two countries are re-engaging and leveraging their improved strategic reputation.
President Joe Biden's administration noted recently that Taiwan is "a vibrant democracy, an important security and economic partner that is also a force for good in the international community." […]  In 2020, the Economist's Democracy Index labelled Taiwan a "full democracy" for the first time and ranked it 11- most democratic overall, up from 31 the previous year.
Important factors of democratic and strategic global integration continue to retain Taiwan's important linkages. Taiwan's participation at the 2021 SelectUSA Investment Summit June 7-11, further intensifies this appeal.
Taiwan has full membership in 38 intergovernmental organizations and their subsidiary bodies, including the World Trade Organization, Asia-Pacific Economic Cooperation, Asian Development Bank and Central American Bank for Economic Integration. It also enjoys observer or other statuses in 20 IGOs and their subsidiary bodies, including the Inter-American Development Bank, European Bank for Reconstruction and Development and committees of the Organization for Economic Cooperation and Development.
Taiwan's diplomatic status is recognized on several regional and international institutions including 15 states maintaining official diplomatic ties with Taiwan.
As of April 22, 2020, 170 countries and territories have accorded visa-free, landing visa or e-visa privileges to ROC (Taiwan) passport holders. Taiwan has also inked working holiday agreements with 17 countries.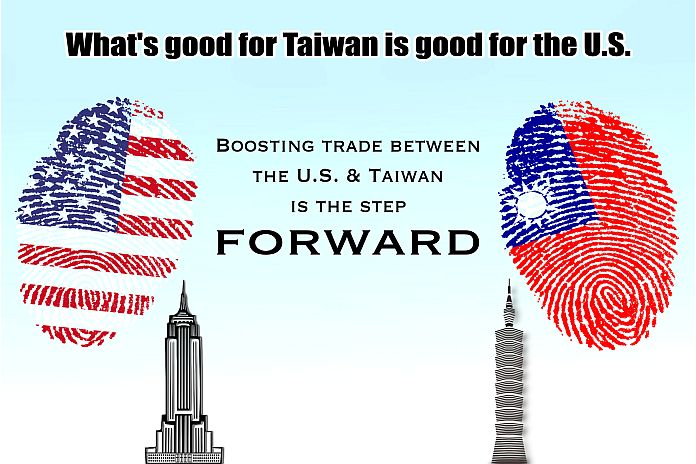 Ongoing trade between Taiwan and the United States and the COVID-19 pandemic has highlighted initiatives in the global supply chain, including ongoing structural changes in the global economy, the need to deepen integration and increase trade and investment partnerships.
This requires ongoing strategies, operational efficiency and contingency planning, that Taiwan's extensive supply chains, forward and backward linkages, have provided added value to the islands gross exports and its ability to impact future global requirements.
Accelerating the strategy to diversify new technology, manufacturing, and resorting to alternative supply chains; Taiwan maintained and increased existing business ties with the US and diplomatic allies. This resulted in added value to gross exports and GDP, powered by the "lone growth engine" of electronics exports.
Taiwan's stable business environment, core values and cooperative policy is an important component to nurturing new investment to harness market share in major economies.
The major industries in Taiwan are electronics, petroleum refining, armaments, chemicals, textiles, iron and steel, machinery, cement, food processing, vehicles, consumer products, pharmaceuticals. Conversely, Taiwan Semiconductor Manufacturing Co (TSMC), is the world's largest contract chipmaker. And strong demand is likely to continue through 2021 from automakers, smartphones and computer equipment.
Taiwantrade referenced: "The IC design sector has also been riding the wave of growing global demand, with smartphone IC designer MediaTek Inc forecasting that 5G applications would continue to boost its sales in the second quarter. Separately, US-based DRAM chipmaker Micron Technology Inc is scheduled to launch an advanced plant on the Central Taiwan Science Park's Houli campus next month, but the firm has decided to postpone the opening ceremony due to the COVID-19 situation in Taiwan.
"The A3 plant is to produce the most advanced 1-alpha process in the global DRAM industry, analysts said. Micron Taiwan, a wholly-owned subsidiary of the US company, has said that the A3 plant is aimed at expanding Micron's clean room capacity and upgrading its technologies, rather than boosting its wafer production in Taiwan.
"Mircon has not disclosed any financial terms for the A3 plant, while local media have reported that the investment could be as much as US$14.32 billion (NT$400 billion). Reports said the A3 plant is the first phase of Micron's investment plan in central Taiwan and that the second phase would proceed depending on market demand."
Taiwantrade also reported that: "Danfoss Editron and the Ship and Ocean Industries R&D Center (SOIC) have partnered to launch the Green Energy Application Development Center (GEADC) in Taiwan. The new centre will enable both companies to enhance their expertise in developing green energy technologies, boost the competitiveness of the marine industry and establish international standards compliant with the UN's Sustainable Development Goals. The GEADC will provide a learning platform to shipbuilders and stakeholders from Taiwan and other Asian-Pacific countries to better understand Danfoss Editron's products and applications. It will also help marine professionals to complete factory acceptance tests and obtain marine certifications."
Taiwan was the 17th largest exporter and 17th largest importer of merchandise in 2019. It was also one of the largest holders of foreign exchange reserves as of December 2019. Taiwan's gross domestic product per capita reached US$25,909 in 2019. In terms of nominal GDP, Taiwan ranks close to Switzerland and Poland, while its GDP per capita expressed as purchasing power parity is similar to that of Sweden and Denmark and higher than that of Japan and South Korea.
Under President Tsai Ing-wen's New Southbound Policy, Taiwan is also striving to broaden exchanges with the 10 Association of Southeast Asian Nations member states, six South Asian countries, Australia and New Zealand on economic and trade cooperation, talent cultivation, resource sharing and regional links. The long-term goal is to create a new type of cooperation based on shared benefits.
Taiwan's development approaches are accredited from May 2016. Taiwan has adopted the New Model for Economic Development. This seeks to boost growth by promoting innovation, increasing employment and ensuring the equitable distribution of economic benefits.
Under the model, Taiwan is striving to strengthen global and regional connections through initiatives such as the New Southbound Policy, which aims to diversify the nation's international markets by expanding links with ASEAN member states, as well as South Asia, Australia and New Zealand. Taiwan will continue monitoring the development of regional economic integration and seek all possible opportunities for participation.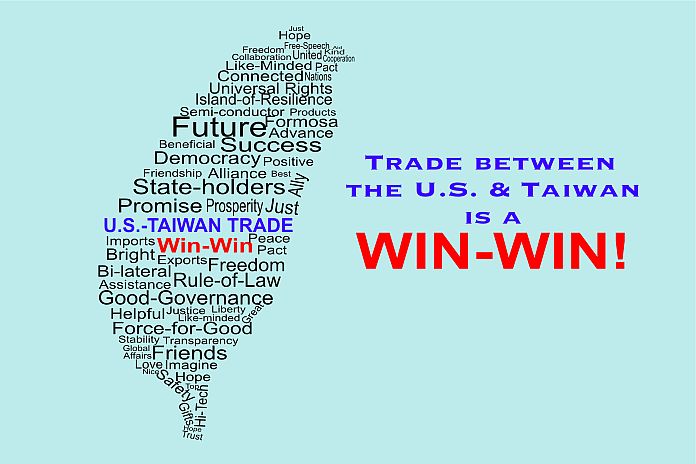 To boost domestic investment and enhance the nation's global competitiveness, the New Model for Economic Development prioritizes the promotion of the 5+2 Industrial Innovation Plan. These are the five emerging and high-growth sectors of biotech and pharmaceuticals, green energy, national defense, smart machinery and Internet of Things, as well as two core concepts: the circular economy and a new paradigm for agricultural development. Also comprising the Asia Silicon Valley development plan in northern Taiwan's Taoyuan City, the initiative seeks to cultivate core drivers of future growth.
Other characteristics of international coordination, abiding by international trade rules, the ease of doing business and respect for intellectual property rights help accelerated existing trends.
Taiwan's quest to build a base of influence is manifested in its foreign policy initiative including the Formosa Clubs in the Indo-Pacific and the Caribbean.
Annual surveys of the world's economies, including those conducted by the World Economic Forum, Business Environment Risk Intelligence and the Economist Intelligence Unit, have ranked Taiwan among the top nations – year after year – with respect to long-term growth and technological development. Results announced in 2019-2020 were no exception.
The Taiwanese economy grew 2.98 percent in 2020. Some economist project 5.2 percent for 2021 — much higher than an official projection of 3.83 percent.
"Taiwan has maintained positive economic growth with the successful control of the pandemic of COVID 19. However, Taiwan is also prepared for economic development in the post-pandemic era, proactively planning and promoting our Six Core Strategic Industries in order to maintain stable economic growth," says Taiwan trade.