By Denys Springer
The health and economic crisis of COVID-19 has created a humanitarian upheaval that requires the joint efforts of all countries. Although Taiwan has been unfairly excluded from the World Health Organization (WHO) at the behest of China and UN functionaries, the president of Taiwan Tsai Ing-wen has made it clear that "we remain willing and able to utilize our strengths across manufacturing, medicine and technology to work with the world."
President Tsai Ing-wen excellent leadership is visible to the world and is currently considered as 'one of Taiwan's finest heads of state,' and  despite the oppression of the WHO and The Communist Party of China (CCP) Taiwan's president has risen above all odds to make Taiwan stronger and more prominent worldwide. Taiwan's president has made the solemn promise at this juncture of the world's unforeseen medical war that, "the time to work together is now and Taiwan can help".
President Tsai Ing-wen resolution is a clarion call supported by many leaders of the world. To date, the government of Taiwan has shared partnerships with the United States of America (US), the European Union (EU) and other nations to share their resources in the fight against COVID-19.
What is amazing, however, is that the US has hailed Taiwan as a role model for its containment of the COVID-19 pandemic, considering how close Taiwan is to Wuhan, China. The distance is 81 miles, yet throughout December 2019 to present, only 395 people in Taiwan were infected with the virus, mainly from overseas travel. Further, when one considers the tremendous capability and capacity of Taiwan's medical architecture, it is untenable to be excluded from the WHO, and as an observer at The World Health Assembly (WHA).
It is reasonable to conclude that Taiwan learned from its previous experience with SARS, where over 300 people died. In the interim, Taiwan continued working in research and development that was proficient to identify, regulate and activate medical specifications relative to SARS, ahead of the cure.
What is being witnessed in Taiwan is that research institutions are working closely with the government and corporations to develop rapid tests antidotes and vaccines. Taiwan is currently leveraging its expertise with the EU to develop a testing kit that will take 15 minutes to detect a COVID-19 patient.
Due to Taiwan's experience and success, exposure in nearly all European countries, North American. Latin America and the Caribbean are embedding into their psyche, Taiwan's approach to utilizing technology, big data and approved science to contain COVID-19.
What is tremendous and heartwarming is Taiwan's benevolence to manufacture and distribute worldwide, (not sell like China is doing) one million face masks for the UK that arrived on April 13. Not only that, on April 14, but 60,000 high-quality face masks also arrived in Belize. Colombia is also the recipient of medical supplies from Taiwan.
This is simply great when accompanied by the chant from Taiwan's president Tsai "the time to work together is now. Taiwan can help and in helping, share the good news".
In my estimation, president Tsai is almost the angel of mercy sent down to earth from the one most high; and even more amazing is on that same day she announced that in Taiwan there were no new cases reported, and has remained up to April 18.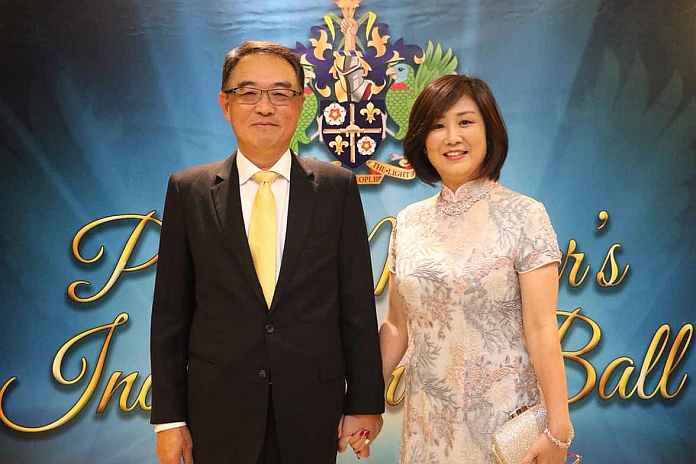 In Saint Lucia, Taiwanese ambassador Douglas Shen emphasized that when it comes to combating the global pandemic, "Taiwan can help" and is helping in a very visible manner.
In his recent speech, he listed a series of assistance that will be rendered by Taiwan to help Saint Lucia better manage the global health crisis, including a donation to the ministry of health for the procurement of necessary medical supplies for front-line medical staff.
Ambassador Shen also mentioned that arrangement of a video conference between Victoria Hospital – Owen King Europen Union (OKEU) hospital and Taiwan's Chi-Mei Medical Centre to share best practice in treatment and management of COVID-19, including the donation of 40,000 face masks, six sets of thermal imaging body temperature detection systems and many forehead thermometers by the government of Taiwan to Saint Lucia.
What is worth mentioning is that the video conferencing with Taiwan's Chi-Mei Medical center also shared their knowledge with St Vincent and the Grenadines, Belize, and St Kitts and Nevis, countries that enjoy diplomatic relations with Taiwan.
Once again, in terms of aid to Saint Lucia, the Embassy of Taiwan assisted Saint Lucia to acquire much needy personal protection equipment (PPE) to help enhance preparedness against the threat of COVID 19. Meanwhile, additional donated items and other procurements will be accessed through CARICOM.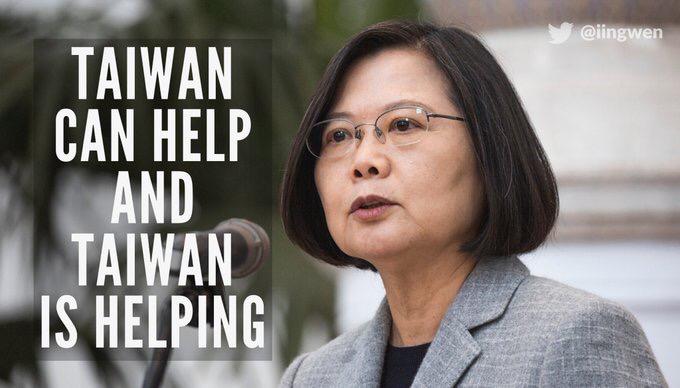 Further to the jubilation worldwide of Taiwan's generosity, president Tsai announced that Taiwan has increased its production of face masks, giving the country the ability to provide masks to countries that are experiencing major escalations in the COVID-19 contagion.
I am sure that the government of Saint Lucia will be over the moon that our diplomatic friend continues to assist and even rescue us in difficult and trying times.
In conclusion, the phrase used by president Tsai, "together we are stronger", resonates. I, therefore, concur that her humanity and leadership embedded on the lips of nearly every country of the world is extraordinary.
Taiwan is an example to every nation including the Chinese communist party who are I sure is scrutinizing the accolades that president Tsai, is rightfully enjoying worldwide.
In time, and with the help of allies, Taiwan's leadership, medical and scientific capabilities will earn its place at WHA and WHO.
Denys Springer is an educator and freelance writer trained in social sciences, labour studies and industrial relations, education, conflict, resolution, and mediation. His publications include Nature Watch: An Environmental Toolkit for Caribbean Schools and The Birdbook of Saint Lucia. He is in the process of completing another book on Whether the Democracy of Taiwan is a barrier to a One China Principle. He is well versed in Taiwanese and Chinese politics and an advocate on Taiwan's independent Statehood.
Denys Springer lectures part-time at the Open Campus UWI in Saint Lucia on supervisory management – the psychology of management.