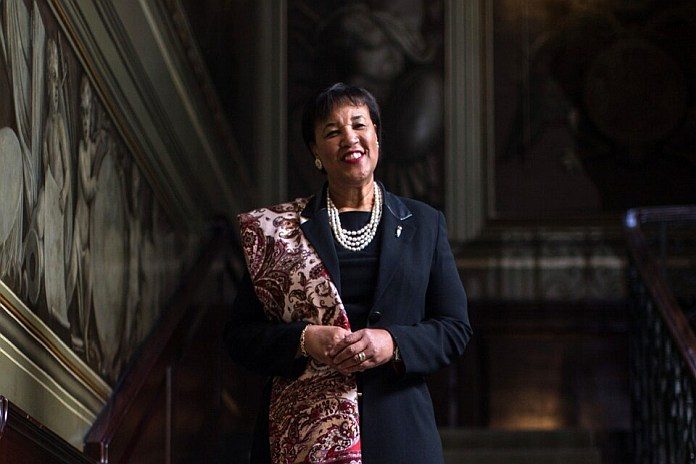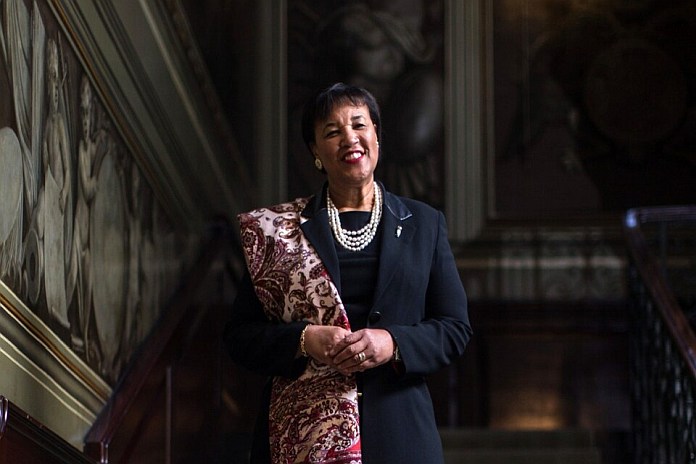 By Caribbean News Global

In the public interest in the 54 member states of the Commonwealth of Nations, Caribbean News Global (CNG) is publishing a three-part series over the next three days, analyzing the stewardship of the Commonwealth Secretariat by Baroness Patricia Scotland who is seeking a second term as Commonwealth Secretary-General. The analysis was compiled and provided to CNG by a group of Commonwealth Observers in London called "Friends of the Commonwealth". The email address of the group is – friendsofthecommonwealth@protonmail.com for anyone who wishes to contact them.
LONDON, England – Baroness Scotland's first-term was completed in April 2020 but was extended because Commonwealth heads of government were unable to meet due to the COVID-19 pandemic. A suggestion by the prime minister of Barbados, Mia Mottley, to renew her tenure for a second term automatically was rejected by other Commonwealth heads, as communicated in a letter dated June 8, 2020, by the British prime minister Boris Johnson in his capacity as Chair-in-Office of the Commonwealth. When the Commonwealth leaders meet in Rwanda at a date to be fixed later this year, they will consider other candidates for the post.
The second part of the analysis of Baroness Scotland's tenure, as compiled by The Friends of the Commonwealth – a UK-based group – follows:
The first part of this analysis showed that irregular crony appointments by Baroness Scotland cost the Commonwealth taxpayers over £2 million in salaries and consultancy fees. Additionally, the Commonwealth was forced to pay out another £1.2 million in legal costs at Tribunal cases, hearings by The Independent Press Standards Organisation and CSO, and compensation to persons wrongly dismissed by Scotland.
The cumulative waste of £3.5 million in four years, is not all. There are further costs related to scandals widely published in the British and Commonwealth media regarding Lord Patel, who Baroness Scotland publicly described as 'my good friend'. The facts of this case follow:
The Lord Patel scandal
The Commonwealth's audit committee accused her of "circumventing" usual competitive tendering rules by awarding a £250,000 commission to a firm owned by fellow labour peer, Lord Patel of Bradford. A firm, KYA Global, owned by Patel, was contracted by Scotland to carry out a review of the Commonwealth Secretariat. But the audit committee report claimed that Patel's firm was "apparently insolvent" at the time with debts worth more than £40,000. And it stated that the Commonwealth Secretariat was unable to provide the auditors with KYA Global's final report setting out its recommendations.
Lord Patel was economical with facts in an interview he gave to The Times on May 8. Specifically, he did not reveal that this team that worked for his private company, KYA Global, was his British taxpayer-funded House of Lord's staff – Jonathan Bashford and Sherife Hasan.
He also claimed he and his team produced a strategic approach to reform the secretariat. KPMG's forensic audit team did not have sight of the report supposedly produced by Lord Patel and his team. This is because there was no report and Lord Patel was paid money for nothing by the taxpayer.
Patel did not disclose in the interview that his consultancy appointment was to be for a four-year period, covering the duration of Baroness Scotland's first term in office. In fact, a paper seeking funding for this consultancy – some £300,000 for the period from July 2016 to June 2017 – was initially circulated amongst Commonwealth's Governors but later pulled back.
Lord Patel did not also disclose that a firm, India Business Group, whose advisory board he chairs was appointed strategic partner for the first India – Commonwealth SME Trade Summit organised in India by the Commonwealth Secretariat. This event was held in New Delhi, India in the end of May 2017. In fact, Patel has not even declared his association with this firm in his Lords Register of Interests. India Business Group is the trading name of India Business Consultancy Limited, and like Lord Patel's private company, KYA Global, had no previous trading history before being appointed the Commonwealth Secretariat's strategic partner.
Common Earth scandal
On November 13, The Times Newspaper (UK) exposed further cronyism by Scotland. This time it was revealed that she appointed an Italian foundation, Cloudburst, run by her friends to organise a programme tackling climate change. Scotland's friend Rola Khoury, 46, is the executive director of the Cloudburst Foundation while her husband, Antonio Bartesaghi, 48, is president.
Khoury and Bartesaghi have significant control of a UK consultancy company called Common Earth Limited. This company was incorporated in London in December 2018 (company registration number: 11723888) with the same name as the Commonwealth Secretariat's development initiative and with the objective of providing 'environmental consulting services. It was done after the Commonwealth announced its Common Earth programme.
Besides Bartesaghi, amongst the other director is a private banker called Michael Anderson. Anderson was special advisor to Baroness Scotland at the House of Lords. Anderson was also a director in a UK company – Cairn Against Domestic Violence – that worked on domestic violence alongside Deborah Jamieson, currently serving as Scotland's chief of staff.
Anderson relinquished his directorship at Cairn Against Domestic Violence in favour of Lord Patel, already established as a crony of Scotland's. Another director of Common Earth Limited, Alistair King, is also linked with Baroness Scotland. King and Baroness Scotland are both Aldermen in the City of London.
At play here is a development programme which is publicly funded (using Commonwealth taxpayer resources) and for a public good being turned in to commercial opportunity by friends of Scotland. These persons are being provided with a platform to profiteer from Commonwealth Secretariat's climate change work, through direct access to Commonwealth governments to tout services of Cloudburst Foundation and Common Earth Limited that ostensibly come with the Commonwealth Secretariat's seal of approval.
(Editorial Note: CNG invites informed and substantiated responses to this series)
Related: Analysis of Baroness Scotland's stewardship of the Commonwealth Secretariat: Part 1
Analysis of Baroness Scotland's stewardship of the Commonwealth Secretariat: Part 1