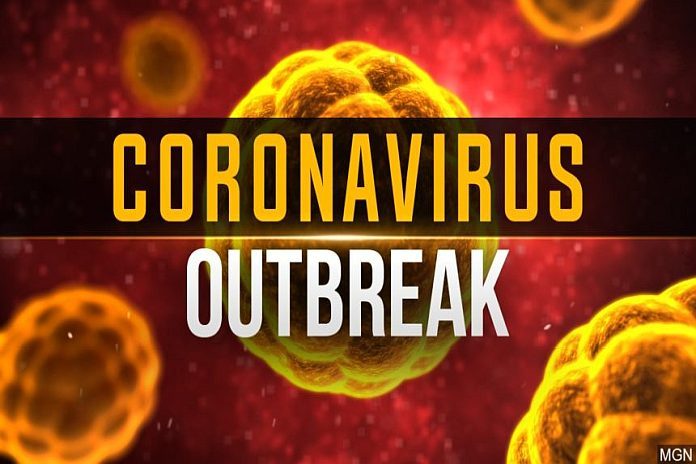 By Caribbean News Global

TORONTO, Canada – The Caribbean and Latin America is on high alert for coronavirus Covid-19 issuing numerous travel restrictions. The region is very dependent on global supply chains and the mono-economic structure of tourism – a North American outbreak would almost inevitably cause severe disruption.
"If we're not able to hold the line in the next week or two, you're going to start seeing a lot more cases," said Dr George Rutherford, a professor of epidemiology and biostatistics at the University of California, San Francisco.
"For several weeks, countries in the Americas have been preparing for the possible importation of cases of Covid-19. There are measures in place for detecting, diagnosing and caring for patients with the disease," PAHO director Carissa Etienne said in the statement. A strong emphasis on stopping transmission continues to be an important objective while recognising that the situation may vary from country to country and will require tailored responses.
"A multisectoral response to ensure strengthened surveillance, health service readiness, preventing spread and maintaining essential servi­ces are key interventions to slowing transmission and saving lives. Countries of the Americas have already been working on these areas since 2009 as part of their pandemic influenza plans. PAHO stands ready to support countries in rolling out these plans," she said.
Meanwhile, regional governments take measures to interrupt the spread of the coronavirus Covid-19 is now in 50 countries, and things will get worse, indicators reveal.
Countries must act quickly and robustly to contain the coronavirus COVID-19 epidemic, the World Health Organization (WHO) said on Friday, as it raised the global risk assessment of the infection to "very high".
"The continued increase in the number of cases and the number of affected countries over the last few days are clearly of concern," he said. "Our epidemiologists have been monitoring these developments continuously and we have now increased our assessment of the risk of spread and the risk of the impact of COVID-19 to very high at global level," WHO director-general Tedros Adhanom Ghebreyesus.
Similar, on Friday, UN chief António Guterres called on all governments to step up and do everything possible to contain the disease, without stigmatization, and respecting human rights, and appealed for solidarity, and full global support emphasized the importance of preparation, rather than panic, and declared that the "greatest enemy right now is not the virus. It's fear, rumors, and stigma".
In Saint Lucia, there is concern that the government 'delayed' action to coronavirus, possibly exposed the island; CARICOM has agreed to establish a working group to formulate recommendations and protocols.
Against the background of the global spread of the coronavirus, the minister of health in Trinidad and Tobago, Terrence Deyalsingh, announced Friday, February 27,  that five more countries have been added to the 14-day travel ban that the government had already implemented for China, South Korea, Italy, Japan, Iran, and Singapore.
COVID-19 impacts Trinidad and Tobago: Extends travel restrictions
The new travel ban announced states that no one travelling from South Korea, Italy, Japan, Iran, and Singapore will be allowed in Trinidad and Tobago within 14 days of their departure. All official government-assisted trips which include these countries will also be put on hold.
According to the Centers for Disease Control and Prevention (CDC) coronavirus disease 2019 (COVID-19) situation summary February 28, 2020, "Coronaviruses are a large family of viruses that are common in many different species of animals, including camels, cattle, cats, and bats. Rarely, animal coronaviruses can infect people and then spread between people such as with MERS-CoV, SARS-CoV, and now with this new virus (named SARS-CoV-2).
"Chinese officials report that sustained person-to-person spread in the community is occurring in China. In addition, other destinations have apparent community spread, meaning some people have been infected who are not sure how or where they became infected."  Learn what is known about the spread of newly emerged coronaviruses.
A sudden, rapid spread of coronavirus in South Korea, Italy and Iran have ignited fears of a possible pandemic and a hit to company earnings and financial market. Uncertainty is widespread, volatility is a frenzy, amid Covid-19's is now in 50 countries, and possible worsening virus news to come.
Meantime, Jamaica is able to test for COVID-19, minister of health and wellness, Dr Christopher Tufton, said that in addition to the People's Republic of China where COVID 19 surfaced, effective Thursday, February 27, travel has been restricted between Jamaica and Italy, the Republic of Korea (South Korea), Singapore, and Iran, "where the majority of cases… have been due to in-country transmission".
No country should make 'fatal' mistake of ignoring COVID-19, says WHO director-general, "It's time to prepare, it's time to get ready. It's time to act and people need to take a reality check now and really understand that an all-of-government and an all-of-society approach (is required). It's time to act."
The world must "wake up and consider this enemy virus as public enemy number one," WHO chief Ghebreyesus.
In St Kitts and Nevis, medical internist Dr Terrance Drew has appealed to the Timothy Harris administration to immediately request help from the government of Cuba to send a specialist to Basseterre in the event someone becomes infected with COVID-19.
"This is a very serious matter and I appeal to the government. I am willing to speak to those who will listen at the leadership of the health sector that we need better preparation and to have the necessary specialist on the ground who would put in place the infrastructure to deal with any cases of the coronavirus," he said.
Reverberating the need for aggressive action, WHO's Dr Maria Van Kerkhove noted that other countries successes in containing the virus, resulting in valuable breathing space for their health systems. "The point is, the earlier we act…and how robustly in those initial cases, will determine if you're dealing with a number of cases, one case, or a small cluster, or if you're dealing with hundreds or thousands."
"In Singapore, you look at what has happened in terms of the cases they have had; they're now seeing a rapid decline in cases. You see what happened in Nepal, there was an onward transmission there. You see what's happened in Viet Nam, where there were some cases and now there are no further cases. These are all examples of where countries have been successful in containing this," she said.
However, with no vaccine or treatment available to combat COVID-19, "Now's the time for businesses, hospitals, community schools, and everyday people to begin preparing," Dr Nancy Messonnier, the director of the National Center for Immunization and Respiratory Diseases at the CDC, said in a news conference held February 25.