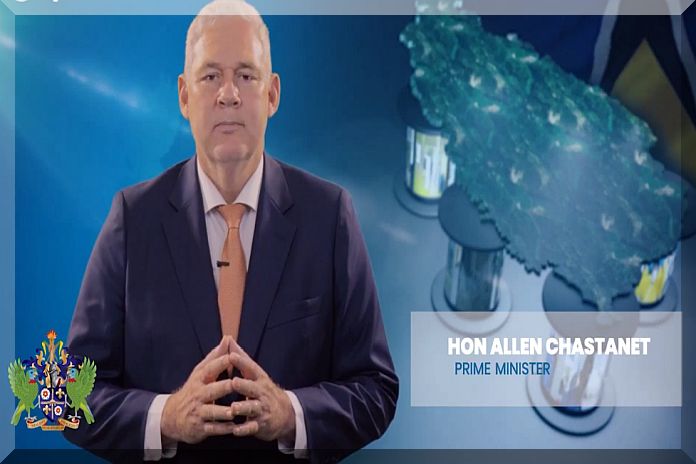 By Caribbean News Global

TORONTO, Canada – The expectation of many were not unbecoming to Saint Lucia's prime minister and minister for finance, Allen Chastanet, pre-recorded presentation on Sunday evening, of a so-called economic recovery and resilience plan not supported by any social-economic ethos.
The tip-off from persons familiar with the presentation sent was exactly, in keeping with a revised hoax and ideas admittedly "deliberate commencement and continuation of public sector capital investment projects," ahead of early elections.
The colonial and Machiavellian concepts the prime minister permeates meets perennial mythology, this time, with the help of youthful exuberance – a physiology strategy to hoodwink the unsuspecting to magical turn back the biological clock for anyone who bathes in it, is absolutely astonishing mind-bending science.
But having heard the same kind of salesmanship that opens a credibility gap between his 2020/2021 estimates of revenue and expenditure and the budget address, 'a recital of unworthiness' in a start-and-stop economic cycle, with COVID-19 iron grip on the economy, the new reality – let's get backed-up by real science and socio-economic matters.

"Let's keep working", the prime minister declares, "so far our country's swift response has proven successful as we continue to navigate through this pandemic. Our economic recovery plan is part of that strategy, but it can only work if we are all in, work together and truly be each other's keeper," he said.
The pictorial presentation – a mere existence of myths presented a so-called economic recovery and resilience strategy is "budgeted at $579.33 million … represents the unwavering commitment of the government of Saint Lucia" as follows:
By providing a suite of tax-oriented policies to enable private sector business rejuvenation and continuity;
The deliberate commencement and continuation of public sector capital investment projects;
To protect the poor, marginalized and most vulnerable of our population from plundering futher into poverty as a result of COVID-19;
By leveraging ICT which will foster business continuity as well as catapult growth in the productive sector;
To strengthen the health system to respond to viral outbreaks and to improve healthcare in general;
To continue to build the resilience of Saint Lucia to natural disasters and hazards.
Interventions include:
To incentivize the commercial and banking sector;
To allow the Saint Lucia Development Bank (SLDB) to provide blended support;
A waiver of 50 percent off commercial property tax;
To bring over $5.1 million in tangible benefits;
The waiver of duties on personal hygiene products;
Increases to subsidy on flour purchased by bakers;
The working capital injection program- entities can receive a maximum of $250,000 through the SLDB;
The government will also permit particular classes of workers (doctors, nurses, firemen) the ability to purchase new vehicles exempt of duties abs excise taxes for a limited time; the initiative is expected to cover approximately 2,000 public sector workers;
The government encourages local procurement of goods and services … and will utilize local businesses…;
Developers of five or more houses will qualify for a waiver of import duties on building materials and fixtures for such a development.
According to the plan, "policy intervention(s) are expected to generate over 1,500 jobs increase disposable income and provide much-needed financial injection into the local economy."
The economic reality is such that recently, the International Monetary Fund (IMF) urged governments to exercise fiscal caution as they borrow more to support economies hit by the COVID-19 pandemic, saying debt levels could soar to a record this year.
"The need for continued fiscal support is clear, but this begs the question of how countries can finance it without debt becoming unsustainable," said fiscal affairs department director Vitor Gaspar and Gita Gopinath, the fund's chief economist.
While governments will benefit from record-low borrowing costs that are set to stay that way "for a long time," their collective fiscal response of about $11 trillion to increase health capacity, replace lost incomes and stave off large-scale bankruptcies is set to take the world's public debt to more than 100 percent of the global gross domestic product in 2020, the highest yet, the IMF said.
Pointing to the "outlook for the coronavirus-ravaged world economy, projecting a significantly deeper recession of 4.9 percent this year, the biggest slump since the Great Depression. It has provided more than 70 countries with emergency funds and gave immediate debt-service relief to 29 nations."
The IMF has warned that borrowing costs can increase rapidly, particularly for emerging economies and frontier markets, as was the case in March. Countries that entered the crisis with already elevated debt and low economic growth will need to find a path back to sustainable fiscal balances.
"Governments will need to pursue a credible medium-term fiscal plan that relies on improving revenue mobilization – including through minimizing tax avoidance, greater tax progressivity in some cases, carbon pricing and higher efficiency in spending," like removing fossil-fuel subsidies, Gaspar and Gopinath said. They added that international institutions must ensure that access to liquidity is not disrupted by self-fulfilling market panics.
With the virus causing "radical uncertainty," the number one priority is public health, Gaspar said. "Only by controlling the epidemic are we going to be able to reduce uncertainty and so create conditions for the economy to pick up sustainably, for investment to pick up, and for the transition to a new model for sustainable and inclusive growth," he said.
Mindful of the way forward, the much-dubbed address to the nation was a pictorial production in furtherance of a political manifesto, ahead of the general elections, is the massive fiscal undertaking, and soaring public debt. This is based on covering a wide range of pressing economic, finance, development, and policy issues to "Building a new Saint Lucia" through a so-called plan that is grossly deficient.
In other aspects, it is deceptive on inclusive recovery expected to shift the focus to increasing internal resilience, has otherwise reinvented economic failure.
Given the analysis from previous my final thought is [still] centred on COVID-19 worsens pre-existing financial vulnerabilities, the real economy, financial markets and risks management and safeguards to financial stability.
Despite international financial support, closely monitoring financial vulnerabilities and safeguards to financial stability, policy advice and capacity development must accompany recovery.
Pre and post-COVID-19 the budget address for the financial year 2020/2021 is a wonderland patch job of a political gimmick 'the political economy of economic policy'. It's politics at play. The political economy is about how politics affects the economy and the economy affects politics.
There exist a disconnect between government, the domestic economy and indigenous people, regional and external financial markets and the real economy.
Read the World economic outlook update full report WEOENG202006.
The 2020-2021 national budget alluded to rising debt level but did not offer adjustments to mitigate refinancing risks, potential credit losses, revenue reduction and insolvencies that loom large in Saint Lucia, the region and external.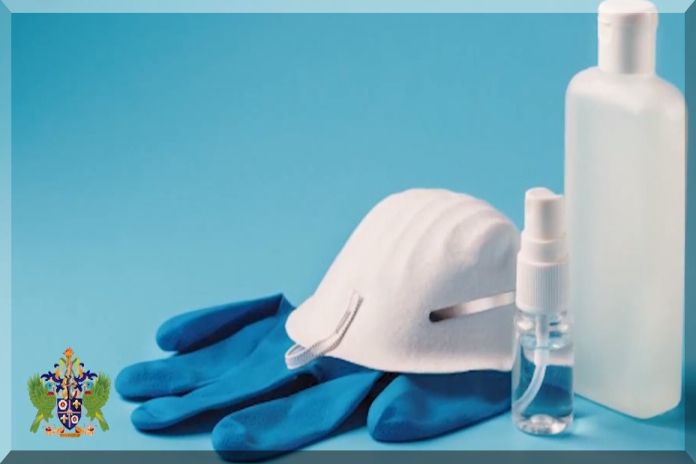 The prime ministers budget address: A wonderland of vacuous relics and the so-called economic recovery and resilience plan – represents a mere continuation of organised duplicity, that hopefully, COVID-19 personal protective equipment (PPE) and sanitising products may assist.
Saint Lucia's Economic Recovery and Resilience Plan

So far our country's swift response has proven successful as we continue to navigate through this pandemic. Our Economic Recovery plan is part of that strategy but it can only work if we are all in, work together and truly be each other's keeper.We have laid the groundwork for success and COVID will only causeus to push harder, be more ambitious and determined. We are a caring society, a loving society and a blessed society. Thank you to everyone who participated in this plan for our country, thank you for watching. Let's keep working.

Posted by Allen Chastanet on Sunday, July 12, 2020